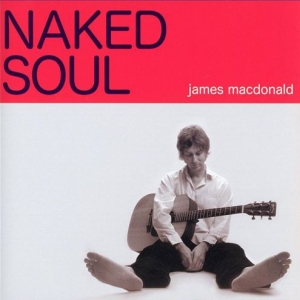 Third time in a row, since the late '90s, James Macdonald is being hailed as Aussie's own Beatlemaniac, in the vein of the likes of Elliot Smith or Neil Finn, with the whole bunch of just as eclectic digressions towards Bacharach, Rundgren, Rhodes, Frisco harmonies and the like.
According to the above, the album opens with the classic Neil Finn-ished Beatle-balladery of Ordinary Life, which he also gets back to with Surrender, before getting slightlydelic, in a late'60s folky kind of a way, as heard in Passing Parade and the groovy baroque-ing Another Rendezvous.
Sometimes I Feel seems to add a touch of country too, though still in a very McCartney-ish way, not unlike it's being done by another soulmate, David Grahame, I Know A Place takes it in a kind of a lighter, blue-eyed soul direction, the title song and another cool Carol King-ish "trackarack" called I Will Be There, both easily fit into the soft '70s singer-songwriter formula, while Smoking Gun is a West Coast harmony-drenched piece of protest folk.
As a special bonus, you also get a surprising hidden cover of Cat Stevens' Where Do The Children Play.
[Released by Laughing Outlaw 2005]