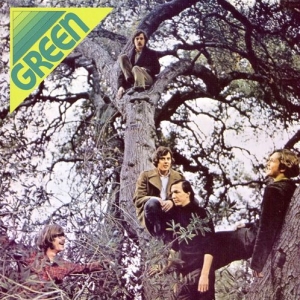 Being compared to the likes of The Beatles, The Zombies or Buffalo Springfield, might be a pretty heavy load to carry around sometimes. Even though they did seem capable of it, without ever really having been given a proper chance to mature, this band seems to have always stayed … well, "green".
As displayed through the technicolour audio imagery on this, their debut 1969 album on Atco, they were bursting with ideas, which weren't allowed a deserved full-blown production. Besides being heavily orchestrated, the album still has a kind of a live feel to it, genre-hopping from an almost usual late'60s rawk-outs (if it wasn't for an occasional quirky twist or two by way of Wow-era Moby Grape as heard in To Be).
Through the genuinely Britsike-sounding Where Have You Been, or the Young-ish-fragility of Sunrise #7, as if being shone on a certain Sunday Morning, to Just Try which finds them halfway between the "revolving" Beatles and West Coast sunshine harmonizing, and the title tune, which seems kind of like a fuzzed out, and even more psychedelic than usual, rave up of a Syd Barrett song.
On a janglier side of things, the pair of Sparkle and Don't sounds as the '65 Byrds being backed by a much wilder Moon-iacal rhythm section, and similarly, At The Time isn't too unlike Gene Clark, backed by a harder, Nazz-like punch.
However "green" it may seem, this tastes much better than most of what was on the plate at the time.
[Released by Fall Out 2007]