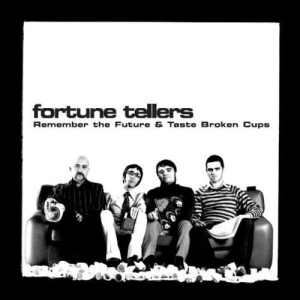 Having a band name like this, and embracing a copy of the Rubber Soul LP on the cover (also displayed all over the CD booklet) seems more than enough to get me hooked on. The overall "fortune" doesn't seem to be spoiled, even in spite of the fact that there's only one track close enough to it (Mil Veces with a "paperback written" opening jangle).
What these MODernistic Spaniards deliver, is a groovy Hammond organ-isation, mostly sticking to the latter daze Small Faces-like heavy soul, by way of either Kula Shaker as with She's My Pride and Timekeeper or The Prisoners, with Angel Over Me, Facing The Wind, Change Your Life and Flying Away, with the latter also sharing a similar dynamics build up of Tin Soldier.
Drawing from the same source of inspiration, while taking things closer to the moderndaze, Everywhere I Go, Winter Song and Marzo all remind of the Moseley/Marchin'-era soulful pop sound of Ocean Colour Scene, and being just as melodic, The Peddler's Luck is a blue-eyed soul kind of a dance floor filler, while another one of the Spanish sung numbers, Dias, throws in some heavy "tom tom" riffs by way of The Creation and The Who.
However puzzling the album title may sound, I'm not sure about the future, but the Fortune Tellers sure seem to remember the past.
[Released by Wild Thing 2007]