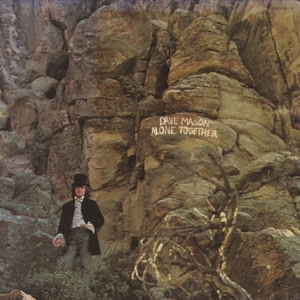 The man responsible for distracting Steve Winwood from The Spencer Davis Group's more basic r'n'b/soul approach, while working as the band's roadie, before becoming Traffic's odd man in'n'out. He's also the author of some of their biggest hits (Hole In My Shoe, Feelin' Alright), as well as some of the quirkiest album tracks (House For Everyone, Utterly Simple…).
Before re-joining Traffic for the third time in '71 for a tour and a live album, he produced Family's debut LP, played on Hendrix's version of … Watchtower and Harrison's All Things Must Pass, toured with Delaney and Bonnie, and was in the initial line up of Derek and the Dominoes. It's all Dave Mason. However, the reason for me writing this, is his time spent in the US at the turn of the decades, accompanied with an all-star line up, featuring among others Eric Clapton, Delaney & Bonnie, Rita Coolidge, Jim Keltner, Larry Knetchel, Leon Russel …
In spite of Mason's distinctively British dandy outfit gracing the cover art, the overall sound is rooted more into the American legacy, opening with the soulful Only You Know And I Know, sounding a bit like a sequel to Feelin' Alright, and followed by an equally soulful country by way of The Band, heard in Can't Stop Worrying, Can't Stop Loving. The ones that kind of stick out to these ears, are World In Changes and Just A Song, making me think that after being stuck in the "traffic", one of the latter days Weller's next stops must've been this record as well.
His only Island single, predating the album itself, might've been a perfect addition, which was most likely prevented because of the publishing reasons.
[Released by Rev-Ola 2008]