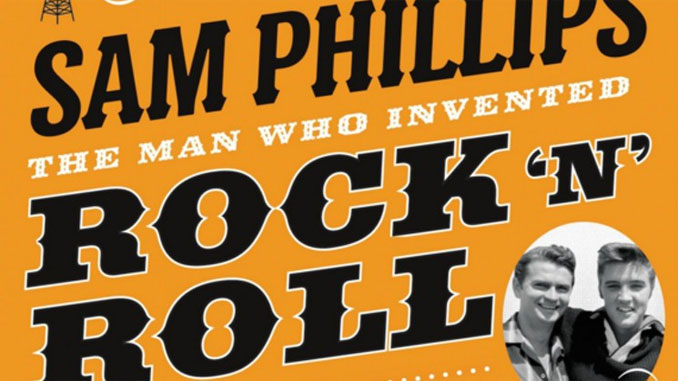 Peter Guralnick: Sam Phillips – The Man who invented Rock'n'Roll [Little Brown, 2015]
Sam Phillips should be regarded as one of the most important persons in music history. He shaped popular music in the 1950s as a radio station engineer, studio owner, music producer, record label executive, and disc jockey in a fashion that is still noticeable.
Already in the 1970s, Feel Like Going Home by Peter Guralnick and Charlie Gillett's Sound Of The City, became the two first real music books that I ever came across. Particular these two started a very rewarding and continuous reading of music literature of the more substantial kind. Since then, I have followed Peter Guralnick's impressive work, including his brilliant and monumental investigations of Elvis Presley and Sam Cooke. It is hard to imagine that these hardly beaten treasures really are trumped by his latest achievement.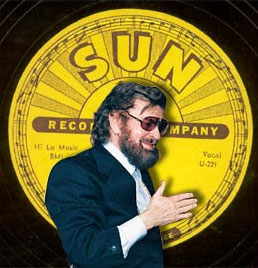 In 2015, Peter Guralnick finally released the long awaited and up until now, the most definite account of the life and work of Sam Phillips (1921–1990). It is quite a while ago since Guralnick started this project, which was more or less dormant during the making of the book about the other Sam (Cooke). This 700 + page piece in question, Sam Phillips – The Man Who Invented Rock'n'Roll, is built on years of massive research work. It is by this great effort – by refining and structuring loads of written testimonials and interviews – Guralnick is able to publish a full and well-balanced account of Sam Phillips. Extra credits goes to his description of the psychological and sociological factors that motivated the work of the man that is in the spotlight here.
Guralnick puts Phillip's strong sense of democracy on a pedestal and declares it as the common denominator and driving force behind all that Sam Phillips undertook in his professional life. Consequently, and in his own way, Phillips devoted his life to fight injustice, whether it appeared as racial discrimination or inequity between the sexes. He did that by providing those without a voice means to be heard – as it turned out in many instances, practically all across the Western culture. His personal (and somewhat optimistic) conviction was that the world would be a better place if music just were freely disseminated by democratic principles.
Just as black music had few outlets and was kept apart from the mainstream music in the early 1950s, Sam Phillips realized that the same kind of under-representation was also at hand regarding music made by the white poor rural people that he knew all about. Many examples shows how Phillips fulfilled his idea to democratize popular music – from opening the doors to the recording studio for Howling Wolf and Carl Perkins to launch the all-female radio station, WHER, in 1955 when he became nouveau riche after selling Elvis Presley's recording contract to RCA.
During the days when his career as a producer took shape, it was important for Sam Phillips to be on top of things. He exerted total control of the whole situation, whether it came to studio devices, interior decoration of the office or the design of adverts, logos and signs. Sun's business was in the beginning more or less conducted as his one-man show. His busy agenda around the mid-fifties oscillated between the highest of executive duties to mundane tasks. It is hard to comprehend all the things he managed to fix in such a short time period. (When did he sleep?)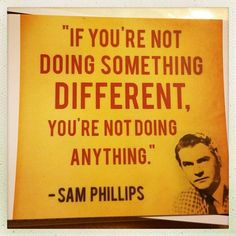 Sam's recording method often meant that he challenged the artists to come up with something original in the studio. The brand-new thing that Phillips looked for should correspond to what he considered matched the potential he found in each artist. Catching the musicians off guard, created a spontaneity in the studio that transformed into pioneering music along the lines of "perfect imperfection". Flaws and all went down on tape and the best takes were kept. This relaxed intimacy, coupled with Sam's genuine interest in developing the sound by new recording techniques, made him a producer that also used every studio possibility that was available in those days.
The book also dig into and uncover the psychological perspective of Sam Phillips. From a mental balance point of view, the enormous positive and creative energy that Phillips radiated had to have a downside. This negative aspect appeared as stints of inactive periods while he was hospitalized. His groundbreaking way of thinking outside the box was integrated with his behavior, which must have made him looked upon as a true eccentric in many social situations. A hint of such almost extra-terrestrial behavior is evident in a clip from The David Letterman Show (1986) in which we meet an elusive legend that is impossible for the host to get a grip on. According to Guralnick's book, Sam Phillips was neither drunk nor sedated in any way during this occasion – contrary to what many believes. Instead, he was protecting his integrity and sporting his eccentricity at the same time. Fair enough.
So, if you are about to read just one book about music in the next six months or so, this has to be the one. Sam Phillips – The Man Who Invented Rock'n'Roll captures the conditions that were at hand when music history was made in Memphis and it examines the mind of the creator of a music style that since then has inspired the making of music immensely. The book contains such a wealth of information that it takes a while for it to sink in. Take your time reading it. A brief discographical note is included, foremost to those who are not overly acquainted with the Sun Record catalogue.