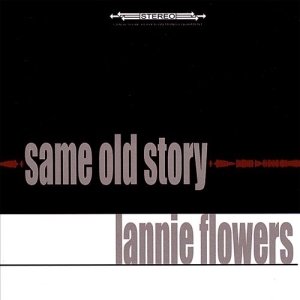 Wow! 36 tunes in 40 minutes!?!? Not even The Ramones live show can match this! Lannie Flowers is a Texan popster, honing his skills ever since the late '70s, fronting his own band The Pengwins, and working with the likes of Jim Dickinson and Rick Derringer, and now he comes up with what might be considered for a contemporary, and utterly original overview of whatever been happening on the (power) pop scene throughout the last four and a half decades.
The tracks flow into each other, sometimes even without you being able to notice it happen, with only one of them lasting over 2 minutes (most of them barely exceeding 1!!!), with an overload of hooks, tackling everything from mid'60s beat (with the B-bands and Zombies being referred to the most), through early '70s melodic crunch (Raspberries, Big Star) or late '70s/early'80s new wave (Elvis Costello, Squeeze), to '90s Britpop.
Days before I first listened to this, I was having a short chat about The Pretty Things with Lannie, and even though "the concept" as such wasn't mentioned by none of us, S.F.Sorrow seems to be an obvious influence on how this whole thing is conceived.
[Released by Aaron Ave 2009]