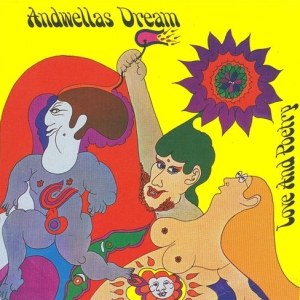 This is another one in the long line of coulda-been-underground-classics-at-the-time-but-only-managed-to-become-one-long-after-it's-been-forgotten-by-the-artists-themselves. Of course, it's a classic for just a handful of us Britsike nerds, but luckily enough, it seems to be enough a reason for an album to be re-issued these days.
For two Irishmen and an English expat in Belfast, '67 was a perfect time for them to absorb a kaleidoscopically wide range of influences, which they did wholeheartedly.
However, in case they'd chosen the upbeat Tony Hazzard-like orch-pop of Take My Road for their debut 45, instead of the classic blues-ish power-trio psych of Sunday, I'm sure they would've fared better. This could've been the umpteenth, deluxe, 30th anniversary edition, instead of being the first ever proper re-issue with bonus material.
However, the ones that make this a minor classic that it is in my own book, are the Traffic-like popsike of Clockwork Man, the Kinks-like descending chord progression of High On A Mountain, the jazzy blues psych of Cocaine (NOT that one!), the proggy Britpop of Andwella, the Small Faces-like hard-pop phasing of Felix, along with the opening The Days Grew Longer For Love, which manages to squeeze almost all of the mentioned into 4 minutes.
Surprisingly enough (or not, with his origin considered?!), the two brand new recordings by the band's sole author Dave Lewis, included as a bonus, along with non-LP single sides, sound like they could've fitted any of Van Morrisson's solo albums.
[Released by Sunbeam 2009]