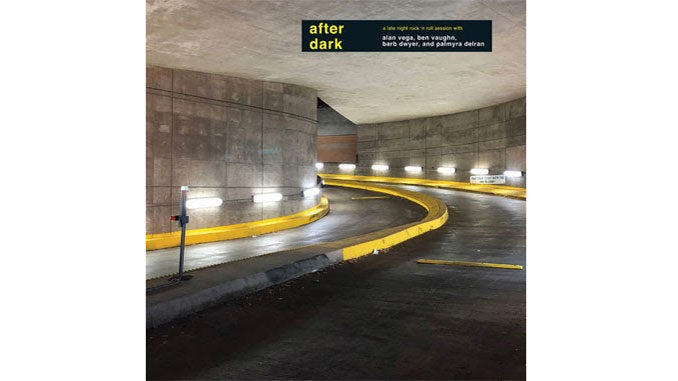 This second unearthing in 2021 from the late Alan Vega (1938–2016) archive, the posthumous After Dark (In The Red Recordings), is very reminiscent of Alan Vegas' two-day improvisation with Alex Chilton, which materialized as Cubist Blues in 1996. Not only do Vega's stream-of-consciousness lyrics combine the two, but also the presence of the creator of many moods Ben Vaughn. Vaughn plays guitar on After Dark with enhancement by two other members of Pink Slip Daddy – Barb Dwyer (bass and keyboards) and Palmyra Delran (drums). Their soundscape is crucial to weaving the delicate backdrop of a somewhat ominous urban atmosphere that sensitively follows Vega's suggestive lyrical excursions.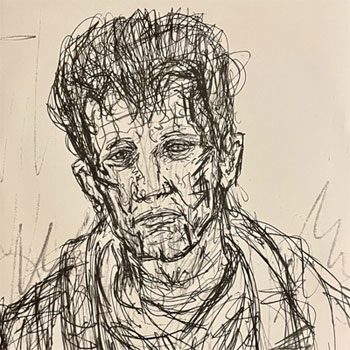 Neither age nor the consequences of previous illness have stopped the tireless Alan Vega from convening these musicians to perform what can be considered a kind of musical installation. The entire album was recorded in one sweep during a late night session in 2015 in New York City. What you hear is based on monotonous repetition rather than rehearsal – all musicians gathered without any prior preparation in order to capture what Vega was obsessed with: "The enormity of any given moment". Such an attitude towards recording makes Alan Vega grow into an alternative ad-libbing elder blues artist partaking in a creative jam session – this is especially noticeable in High Speed Roller.
In a way, all six songs are cast in the same basic format, but there is a lot of variation within that structure. For instance, opening track Nothing Left picks up rockabilly elements just like Alan Vega did on his first album (1980) and Wings Of Glory, which could very well qualify as a soundtrack to a David Lynch movie.
I believe that After Dark definitely has the opportunity to grow for fans of Alan Vega, but also that this album can serve as an introduction to those who have not yet discovered his musical legacy.